Dental Emergency? Here's What You Should Do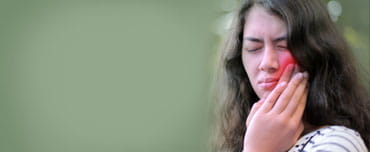 Dental emergencies can happen to anyone irrespective of the time. If you find someone in any of the below situations, it is a dental emergency.
Chipped or Broken Tooth
Cracked Teeth
Tooth Infections
Prolonged Toothache
Tooth Sensitivity
Tooth Swelling
Loss of Tooth
Continuous Bleeding
Sore Gums or Jaw Pains
If you are in any one of these situations, it's highly important to get treatment as soon as possible. The earlier you visit the Dentist in San Francisco, the sooner you are freed of your pain.
Some dentists even say that "Dental Emergencies if left unchecked can be life-threatening, it can lead to swelling in the head and neck and block the passage of air".
How to Handle a Dental Emergency?
In the case of Emergency Dentistry in San Francisco, the first step is to call your dentist. If you are calling your dentist post working hours of the office, your dentist may have messages on their phone systems with which you can get your emergencies heard. They will assess your condition over the phone and later schedule an appointment to visit the Dental Office in San Francisco for treatment.
If your regular dentist is unavailable, several other Emergency Dentists in Our Office in San Francisco will evaluate and relieve you of your pain and discomfort. Once you visit the office in times of emergency, your old reports will be analyzed and the right treatment will be given to you. On the other hand, if you don't have a dentist, our first aim is to get you out of the pain. At the San Francisco Emergency Dental Care Unit, we have the most caring and patient staff who will treat you in the latest techniques and can provide teeth-fillings, fixtures of crown and bridges, dental implants, and also provide Cosmetic Dentistry in San Francisco. Once your dental emergency is addressed the emergency dentists will discuss the long term care that will prevent future dental emergencies.
What Are the Possible Dental Emergencies I Can Face?
If your tooth has been knocked out or if you have broken a tooth or terrible toothache with any objects caught between teeth, bitten lip or tongues, or any cracked tooth, you have to contact the Emergency Dentistry in San Francisco immediately.
During such emergencies, you can schedule your appointment with our San Francisco Emergency Dentists as soon as any severity occurs. With the global pandemic, you must ensure that you and the dental office follow all necessary safety measures to safeguard and protect patients. Upon your appointment being booked, you will be diagnosed, and then we will work to resolve the underlying problem.
If you are experiencing any toothache or suspect any dental emergency, please contact us today!