7 Reasons You Should See Your Dentist for TMJ Pain Treatment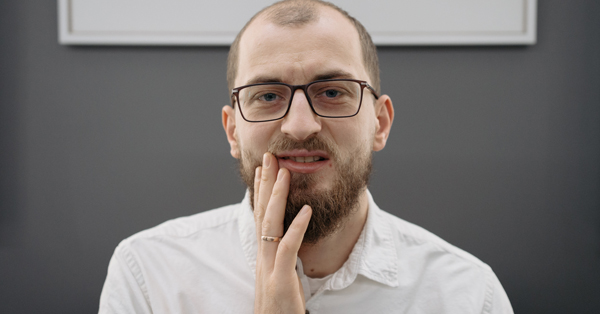 If you are suffering from severe pain and tenderness in your jawline or all-around your face and the region surrounding ears, you must not delay further. The chances are relatively high that you are going through temporomandibular joint (TMJ) pain. Your condition may worsen if your TMJ Treatment gets delayed for a prolonged period. Despite everyone having a temporomandibular joint, not everyone suffers from the situation. In our previous blog, we have explained how teeth whitening works with TMJ treatment in San Francisco? Read on how to identify the pain if you are suffering from TMJ or something different.
Why Must You Seek TMJ Pain Disorder Treatment?
TMJ disorder not only stays frigid in the jawline. The pain can manifest itself through diverse symptoms. If you are experiencing TMJ pain followed by some other symptoms, you must consider consulting your dentist in San Francisco.
7 Points You Need TMJ Treatment in San Francisco:
Severe headaches accompanied by dizziness and loss of control balancing
Severe pain in the upper back side of the neck and ears
Stiffness and pain behind eyes
Numbness and tingling sensation of fingers
Massive face pain and popping sound while chewing or opening mouth
Dental pain or crooked and cracked teeth
Tinnitus and swollen face
Conditions That Resemble TMJ Disorder:
Trigeminal Neuralgia:

Irritation of trigeminal nerves can cause sharp facial pain similar to an electric shock. This is accompanied by a numbness or tingling sensation on one side of the face and teeth.

Migraine and Cases of Tension Headaches:

Often, chronic cluster, migraine, and tension-related headaches get mistaken for TMJ pain disorder.

Chronic Sinus and Sinus Infection:

A prolonged case of sinus infection and pain can create a similar feeling like TMJ disorder. In case of a condition, it is often followed by a fever and discharge.

Facial trauma
Abscessed tooth
Herpes Zoster or shingles can also cause severe facial and jawline pain.
The Diagnosis of TMJ Disorder:
The ideal way to identify whether you are suffering from TMJ disorder is to consult a TMJ specialist for a thorough diagnosis. The best dentist near you in San Francisco will use their fingers to create pressure surrounding your jaw to identify tenderness and pain.
Also, they will closely listen to your mouth if it makes any popping or clicking sound while chewing or opening your mouth. They will also give you a proper diagnosis to understand whether you have any teeth alignment, teeth grinding, or clenching issues. Often TMJ treatment in San Francisco requires surgery, and in case of a non-surgical condition, the dentist may prescribe you anti-inflammatories and muscle relaxants.
Conclusion:
If you are actively searching for the finest dentist office near you in San Francisco to avail reliable procedures, then consider Dr. Nigel Suarez and his team at SOMA DENTAL.
Dr. Nigel Suarez has more than two decades of unmatched experience and possesses excellent expertise in all aspects of orthodontics and dental implantology. Browse through the website of SOMA DENTAL to gather more details about the best dental clinic in San Francisco. Call us at (415) 558-9800 to arrange for an appointment with Dr. Nigel Suarez right away.