Things To Expect After Undergoing Teeth Whitening Treatment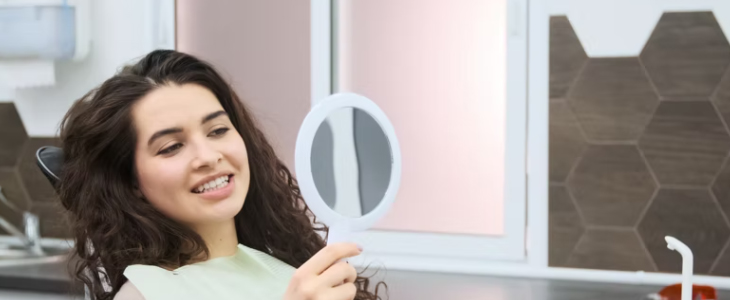 Suffering from tooth discoloration? Worry not, since it's a very common phenomenon that happens with age. It can happen due to multiple factors, ranging from food to drinks. In our previous blog, we have explained 5 points that everyone must know about Teeth Whitening in San Francisco. However, you can obtain a whiter smile by undergoing teeth whitening treatment. It's important to know the end results of such cosmetic dentistry. Read on to discover them below.
Teeth Whitening in San Francisco:
Teeth whitening is a risk-free and effective procedure to get back the normal color of the teeth without losing enamel. It won't transform the hue completely, but it will definitely lighten the prevailing tone. The most familiar category of teeth whitening in San Francisco is professional bleaching. Hydrogen peroxide or carbamide peroxide is frequently the 'active component' in the product. When the active component is degraded, oxygen enters the enamel of the teeth, lightening the color.
What Is Anticipated After Teeth Whitening?
Following the conclusion of the procedure, you may come across heightened tooth sensitivity for the next couple of days. The pain is caused by the active substance present throughout the process, such as hydrogen peroxide. For a few hours following the treatment, your gums may hurt or seem slightly discolored. However, there is no reason to panic. This soreness will pass quickly, and you will be completely recovered in one to two days. In case of severe side effects, a dentist near me in San Francisco must be contacted.
What Not To Consume Post Your Teeth Whitening Treatment?
Fizzy soft drinks
Coffee and tea
Tobacco
Wine
Curry
Fruit juices
When To Walk Into a Dental Clinic in San Francisco?
It's advisable to see your dentist for professional brushing and flossing and checkup once every six months. You may visit your dental clinic in San Francisco for a touch-up if you discover your teeth are discoloring again. Keep in mind, though, that although one or two sessions of teeth whitening are safe and even useful, performing the procedure too frequently might destroy your teeth and gums. Before beginning any whitening procedure, consult with your dentist at a dental office.
Conclusion:
To have a long-lasting teeth whitening result, you must practise basic dental hygiene and maintain a healthy diet. Schedule an appointment with our cosmetic dentistry in San Francisco Dr. Nigel Suarez at Soma Dental to avail the finest teeth whitening service. For more information about the best dentist office near you, call us at (415) 558-9800 or browse through our website of SOMA Dental right away.