Can You Consider Teeth Whitening While Wearing Invisalign Aligners?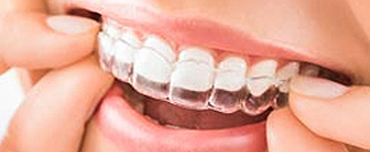 Everyone deserves a beautiful sparkling smile. However, that prospect might be tarnished with crooked and yellowish teeth. It involves a lot of work from the dental practitioner's side to attain the set of teeth you desire. In our previous blog, we have explained the importance of professional teeth whitening in San Francisco. However, Using Invisalign aligners is a quick and effective way to straighten and whiten one's teeth. Wearing them ensures that your teeth remain stain-free. Let us first understand how Invisalign aligners work!
Everything You Need to Know About Invisalign in San Francisco:
Invisalign is the brand name for thin and almost transparent aligners. They are manufactured from a material called SmartTrack. These aligners tend to be far less noticeable than brackets or braces.
Procedure of Invisalign Treatment in San Francisco:
The treatment involves the use of custom-made trays that are fit onto the teeth for aligning them. Your orthodontist for Invisalign in San Francisco would instruct you on the frequency of changing the aligners. This is usually one to two weeks. They are expected to be worn for at least 20-22 hours per day.
However, these aligners shouldn't be worn while eating or drinking, brushing, flossing, etc. Cleaning them from time to time is very important.
Effectiveness of Invisalign in San Francisco:
While the main function of Invisalign aligners isn't teeth whitening, it can be enjoyed as an added advantage. However, it is always recommended to first complete the alignment of teeth (which takes around 6 months) to avoid any complications. The teeth tend to be sensitive during this time and should not be exposed to any whitening agents.
After they are set, one can visit a dentist office near me in San Francisco and apply whitening gel inside the Invisalign braces. This will bring the teeth in contact with the gel and aid in removing the stains. The trays will keep the gels in place, made to fit exactly your teeth' shape and contour.
Results:
Don't expect instant results. It takes anywhere between a few weeks to a couple of months to observe desired results. The entire process of teeth whitening in San Francisco should be performed under the supervision of an experienced orthodontist.
Consult a Reputed Dental Practitioner:
Getting professional advice is mandatory before opting for this procedure. You should discuss alternatives and the costs involved in the procedure with the dental practitioner before arriving at a choice.
Conclusion:
There are several complications that may arise during the process of getting your teeth whitened while having Invisalign aligners. To avoid any such obstacles, consult Dr. Nigel Suarez at Soma Dental, the best dental office in San Francisco. Browse through our website to gather more information regarding our dental services. Dial us at (415) 558-9800 to have a conversation right away.