Invisalign - The Invisible Braces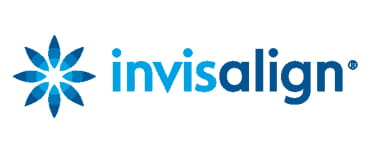 If you were a kid growing up in the 80's & 90's you surely remember a lot of your friends flaunting the silver braces. Every high school had kids with silver teeth. While their silver teeth managed to give them teeth shape, the process was painfully inconvenient for the person and also did not look appealing.
An Improvement over Silver Teeth:
The world had to come up with a better way to have better looking teeth and Invisalign was the answer. A well known center for Invisalign treatment is San Francisco. Read on to know more about Invisalign and get the best Invisalign treatment in San Francisco.
What is Invisalign?
Invisalign is a treatment that assists the movement of your teeth to give you teeth that are aligned and symmetric. They work like braces but are way less inconvenient. These are clear braces that are easier to wear, remove and are also hidden to not hinder the natural beauty of your smile.
Usages of Invisalign:
Invisalign is advised for a lot of dental conditions like overbite, crossbite, underbite, open teeth and teeth with gaps. All these conditions need the teeth to be moved from their natural position into a place that is more accommodating. While the clear braces are no hindrance to your daily routine they are in reality working at a very steady pace to give you a perfect smile.
Designed and Customized For Comfort:
Each set of Invisalign is customized and designed after a detailed study on your teeth and gums. It is a complete dental plan. Your clear aligners are designed to fit your teeth like skin ensuring comfort and at the same time applying the pressure needed to bring your teeth in shape.
Traditional Braces Vs Invisalign:
While traditional braces used strong wires to pull your teeth into position, Invisalign uses the strength of various moulds to push your teeth in their desired position. A well planned treatment takes an average of 12 months, although this can be much sooner depending on the condition that is being treated.
Benefits Of Invisalign:
Some of the most acknowledged benefits of Invisalign when compared to braces are the following:
They are nearly invisible thus no more shying away from that beautiful smile
Unlike wires these aligners are easily removed and put on
The pain is much lesser while the time is more effective
Once the treatment plan is in place you have fewer doctor visits, thus making it feasible
Invisalign Treatment in San Francisco:
Invisalign treatment is available from the best in the dental care service sector. Invisalign in San Francisco is affordable, safe and durable. Invisalign treatment is just a call away for you.