How Often Will I Need to See My Dentist for Invisalign Treatment?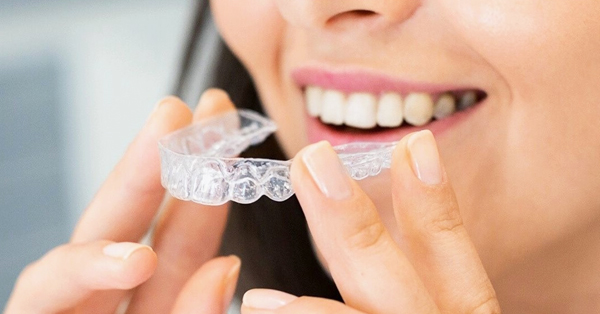 Do you want to correct your smile? Among the most popular cosmetic dentistry procedures using clear aligners are getting popular due to their effectiveness in correcting smiles. Invisalign procedures are designed to present you with the picture-perfect smile you have always desired. In our previous blog, we have explained how long does the Invisalign in San Francisco take to work? Read on to discover more details regarding the frequency of visits to the dentist if you opt for invisalign.
Factors That Can Enhance the Frequency of Dental Appointments?
Transparent aligners are designed for you to wear for approximately 22 hours daily. One must remove aligners only during eating and while performing daily oral care. While following the procedure, you must visit a dental clinic in San Francisco as per your individual dental requirements and the dentist's advice.
Adult Invisalign patients may need to visit their dentist once every six weeks to ensure the aligner works efficiently. Those who don't properly wear their retainers for approx 22+ hours in a day will need more frequent visits to their dentist office near you in San Francisco. Following a strict regime while wearing the retainer for 22+ hours will reduce the frequency of your dental appointments.
Do You Need a Second Opinion Before Invisalign in San Francisco?
Getting a second opinion will help you allow yourself to get the most personalized invisalign treatment for you.
As the orthodontic treatment costs vary based on the procedure, you can understand the ingredients of a good treatment plan and the dental care cost without the risk of being overcharged.
Consulting with the best dentist near you in San Francisco before the treatment will help you opt for advanced procedures without inhibitions.
Not all orthodontists advise the same methods. Based on your need, you must choose your oral care.
Dental insurance often covers traditional braces or Invisalign treatment. You must know the PRO plans, health savings accounts, and insurance coverages. Getting a second opinion therefore is necessary.
Clear aligners can rectify misaligned smiles. Suppose you decide to opt for Invisalign you must know about the duration, potential side effects if any, precautions, and care needed for the device from your dentist.
Which Is the Best Dental Office in San Francisco?
If you are searching for the finest Invisalign in San Francisco, consider Dr. Nigel Suarez and his team at Soma Dental. Dr. Nigel Suarez has practiced cosmetic dentistry, orthodontics, and dental implantology for over 25+ years. To gather more information about the services offered by SOMA DENTAL, call us at (415) 558-9800. Browse through our website of SOMA DENTAL to arrange for an appointment or to check the testimonials of the previous patients at SOMA DENTAL right away.