Effect of TMJ on Gums and Teeth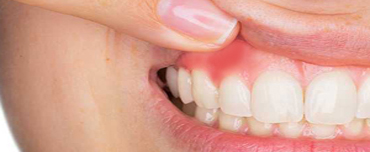 TMJ can be categorized as a serious dental issue. It mostly affects young and middle-aged individuals. TMJ is a very painful dental problem as the pain increases while chewing and talking. Fortunately, this painful dental condition can be treated through TMJ treatment. In our previous blog, we have explained how TMJ treatment is done with Invisalign in San Francisco. However, consult with your endodontist Immediately to get relief. Discuss your issues with Dr. Nigel Suarez at Soma Dental and get immediate relief.
Endodontist in San Francisco:
These specialists are well-trained in repairing tissues in the most complex ways. They help with a root canal, TMJ disorders, and other issues that cause oral pain.
What is TMJ Disorder?
There is a joint known as the temporomandibular joint. It acts as a bridge between the jaw and the skull. This joint is present on either side of the face. This dental issue can cause persistent pain and cause a lot of discomfort. It adversely affects a person's normal life. Some can get it treated with over-the-counter medication. But some need to visit a dental office in San Francisco.
Causes of TMJ:
Teeth grinding or clenching can make a person suffer from dysfunction. Hereditary factors can contribute to TMJ disorder, also a broken jaw can affect the jaw causing immense pain. Visit our dentist and get treated with TMJ treatment in San Francisco.
Symptoms of TMJ:
Patients suffering from TMJ witness pain in the jaw and joint area. Ear pain, headaches, mouth pain, the popping of the jaw and ears, toothache, headaches, blurred vision, facial pain, cheek/chin pain, numbness or tingling, and vertigo.
Effects of TMJ:
On Teeth:

This disorder causes misalignment of teeth, thus causing bite issues with pain and brittle teeth.

On Gums:

TMJ disorder makes brushing difficult thus opening room for tooth decay and gum diseases. And also unclean teeth can lead to tooth loss and bone damage.
3 Types of TMJ Treatment in San Francisco:
In very few cases TMJ cases get cured by itself. In other cases, it should be treated by an endodontist in San Francisco.
Medications:

Endodontists provide pain relievers and anti-inflammatories. At times stronger pain relief meds like ibuprofen are also provided. They also provide tricyclic antidepressants and muscle relaxants.

Therapies

Some even suggest no medicine treatments such as oral splints or mouth guards. Counseling and exercise that help in stretching and strengthening jaw muscles are also part of the therapy.

Surgeries:

Arthrocentesis:

A small procedure where needles are used in the joints. A fluid is sent into the joints to remove debris and inflammatory substances.

TMJ Arthroscopy:

This is an open-joint surgery.

Modified Condylotomy:

Here the surgery is performed on the mandible.
Conclusion:
If you live in and around San Francisco, CA then search on the internet for the best 'Dentist Office Near Me San Francisco'. The best dental office like SOMA Dental will pop up right on top in the search result. It's one of the best dental offices in San Francisco and would be a perfect choice. Dr. Nigel Suarez and the entire team offer the best dental services. Browse through our website to discover more about our services. Dial (415) 558-9800 to have a conversation right away.