What is the Difference Between Invisalign and Invisalign Teen?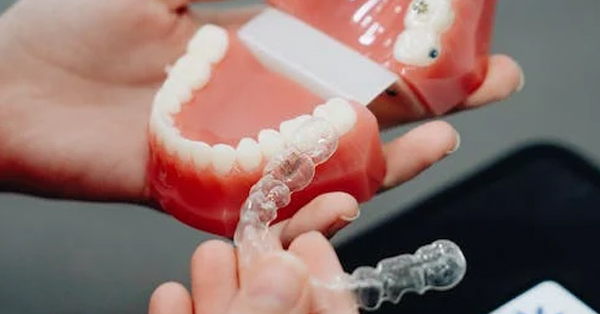 Numerous folks endure misaligned or poorly formed teeth that might take an uncouth shape and could be embarrassing for them. Because of this, you might find it hard to have striking conversations with others, pronounce certain words and gorging on delectable dishes and drinking your favorite beverages. Invisalign aligners are worn by people of all ages to correct crooked or protruding teeth, reduce gaps between them and straighten misaligned or poorly formed jaws. These are to be worn throughout the day as recommended by the cosmetic dentistry.
Teens and adults have different teeth aligners that have striking differences. Sometimes, teenagers forget to wear the aligners because of the discomfort they experience. In our previous blog, we have explained 5 facts about invisalign treatment in San Francisco. However, Invisalign helps people of different age groups restore their oral health and keep all the dental issues at bay.
Difference Between Adult and Teen Invisalign in San Francisco:
Invisalign in San Francisco are teeth aligners, without metals or wires, that straighten the teeth and make them firm. These blend with the color of the teeth and cannot be recognized from a distance. Usually, people who are concerned about the appearance of their teeth wear these aligners to conform to the norms of beauty.
While brushing, flossing or eating, people can take out these aligners to execute their activities. As these are easily removable, these do not pose any risk.
Teen Invisalign in San Francisco:
The dentist near you in San Francisco lists out major differences between teen and adult aligners. The teen invisalign aligners have blue dots that fade away when these have been worn for a significant amount of time.
As teens find it cumbersome to wear their aligners all the time, the blue dots present determine the duration or a period of time these have been worn. If the adolescents have worn their aligners for a while, the blue dots disappear.
There are spaces between the teen invisalign aligners to help the temporary teeth fall out and allow the permanent ones to grow well.
Also, people can purchase numerous sets of aligners. So, parents and teenagers might not worry about the misplaced aligners and use the others instead.
Adult Invisalign in San Francisco:
These hold the teeth in place and do not allow them to grow haphazardly. With the help of aligners, the teeth can maintain their shape and straighten in a course of time. These have been designed according to the needs of the people and do not make them look inappropriate.
The dental clinic in San Francisco has cutting-edge medical technology, dental equipment and tools that can be used in the surgery. The oral surgeons possess a great deal of expertise.
Several patients flock to the cosmetic dentistry in San Francisco for regular check-ups. Wrapping up, there are noticeable differences between the adult and teen invisalign aligners. These are made according to the needs of the people to elevate their oral health. In some time, people get straight teeth and are offered some respite from dental issues that might take a toll on their nerves.
Conclusion:
You can visit Dr. Nigel Suarez at our dental office in San Francisco to avail the best dental services at your convenience. Several people visit the clinic to get their treatments done effectively at reasonable rates. The clinic is known for approachable behavior of the dentists and staff as well as flawless treatment.