Is Teeth Whitening Performed at the Dentist Everlasting?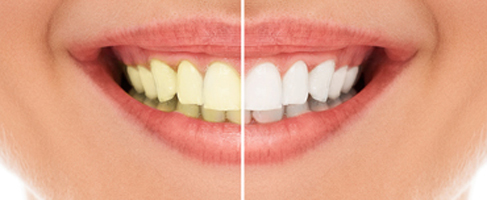 Everyone wants to have an impressive, pearly white smile as it accentuates their natural beauty and also boosts their confidence. But over the years, the frequent consumption of acidic beverages, colored food like berries, pasta, etc., smoking, and poor oral hygiene has contributed to the discoloration of pure white teeth.
It is one of the reasons why the number of people looking forward to getting teeth whitening treatments at the dental clinics has skyrocketed. In our previous blog, we have explained about 7 advantages of teeth whitening in San Francisco by cosmetic dentistry. So, if you are considering getting teeth whitening but are skeptical of the longevity of the treatment result, we're here to solve your doubts.
Professional Teeth Whitening at a Dental Office in San Francisco:
Tooth whitening is a cosmetic dental procedure that can bring back your teeth's lost shine and pearly white color almost instantly. But will the result last a lifetime? The answer is no. Irrespective of the dental office in San Francisco you get the treatment done from, the result will never last a lifetime. However, if the treatment is done by a professional dentist, the result can surely last a lot of years, provided proper care is taken care of.
Things You Must Know About Teeth Whitening in San Francisco:
There are various options available for teeth whitening. The most common options of them are over-the-counter teeth whitening kits or a proper teeth whitening treatment performed by experienced dental care experts. While the former option whitens the teeth instantly, it lasts for a maximum of six months. On the other hand, the visible results of the teeth whitening treatment performed by a professional dentist in San Francisco last a couple of years.
Abide By The Instructions:
If you want, you can maintain the results for a lot longer. But you must abide by the after-care instructions given by the dentist. It is essential to know that your teeth color gets impacted by smoking, consumption of acidic and strong beverages, poor oral hygiene, and frequent consumption of items like pasta, red berries, and other colored foods. If you control what you eat while maintaining excellent oral hygiene habits, you won't have to worry about the longevity of the teeth whitening treatment.
Conclusion:
Now that your doubts are cleared, you can reach out to Dr. Nigel Suarez for a 100% safe, effective, and long-lasting teeth whitening in San Francisco. So stop looking on the internet for a dentist with the keywords "dentist office near me in San Francisco" and head straight to Soma Dental clinic for great results. Browse through our website of Soma Dental to discover more about the services offered and testimonials. Dial (415) 558-9800 to have a conversation right away.