Guide to Choosing the Best Cosmetic Dentist Near You in San Francisco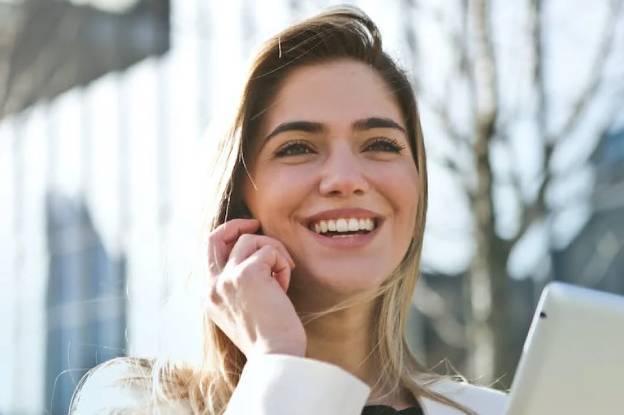 Are you on a quest to find the best cosmetic dental office in San Francisco or a dentist nearby? Achieving that perfect smile can be a life-changing experience, and the right dental professional can make all the difference. With numerous options available, it's essential to navigate your choices wisely.
In this comprehensive guide, we will explore the steps to help you locate the ideal cosmetic dentistry in San Francisco that can transform your dental dreams into reality. Whether you're searching for the "Best Dentist Near Me," a trusted "Dental Office near me in San Francisco," or top-tier "Cosmetic Dentistry in San Francisco," this guide will assist you in your journey to a radiant smile.
Choosing the Ideal Cosmetic Dentist in San Francisco:
Start with Research:

Begin your journey by conducting thorough research. Utilize search engines and directories, including Yelp, Google Maps, and local dental association websites, to identify potential cosmetic dental offices or best dentists in San Francisco. Make sure to use keywords like "best dentist near me in San Francisco" and "cosmetic dentistry" for more accurate results.

When you embark on your search for a cosmetic dentist in San Francisco, it's crucial to gather as much information as possible. Remember, the quality of your dental care can significantly impact your overall well-being. Therefore, investing time in researching the best cosmetic dentist office or dentist near me is a wise decision.

Check Online Reviews:

Patient reviews are a valuable resource when evaluating dental professionals. Look for feedback from individuals who have undergone cosmetic procedures at the dental offices in San Francisco you're considering. Pay attention to their experiences and results, as this can give you insight into the quality of care provided.

Reading online reviews can provide you with a glimpse into the experiences of previous patients. In the reviews, look for recurring themes and patterns. Do patients consistently praise the dentist's skill, professionalism, and results? Or are there persistent concerns that provide cause for concern? Be discerning as you evaluate the feedback.

Ask for Recommendations:

Seek recommendations from friends, family members, or colleagues who have had positive experiences with cosmetic dentistry in San Francisco. You could narrow your choices and get enlightening information from personal suggestions for a dentist near me in San Francisco.

If someone you trust had a successful cosmetic dental procedure, it's worth asking them for a recommendation. They can share their firsthand experience and provide you with valuable insights into the entire process, from the initial consultation to the final results.

Verify Credentials:

Ensure that the dental professionals on your list are licensed and accredited by relevant authorities. Verify their credentials, certifications, and affiliations with reputable dental associations, such as the American Academy of Cosmetic Dentistry (AACD).

When it comes to your oral health and the appearance of your smile, you want to entrust your care to a qualified professional. Check the dentist's educational background, certifications, and years of experience. Membership in organizations like the AACD often signifies a commitment to excellence in cosmetic dentistry in San Francisco.

Schedule Consultations:

Contact the selected dentist offices in San Francisco and schedule initial consultations. This is an excellent opportunity to meet the dentist, discuss your goals, and ask questions about their experience and the procedures they offer. Keep an eye out for the dentist's manner of speaking and willingness to answer your problems.

Meeting with a potential cosmetic dentist in San Francisco in person is a crucial step in your decision-making process. It allows you to assess their interpersonal skills and how comfortable you feel in their presence. During these consultations, don't hesitate to ask about their approach to cosmetic dentistry and their track record of achieving patient satisfaction.

Evaluate Technology and Facilities:

During your consultations, assess the dental office's technology and facilities. State-of-the-art equipment and a clean, modern environment can contribute to a more comfortable and efficient dental experience.

The technology and equipment used by a dentist's office can significantly impact the quality of care you receive. Inquire about the types of technology the dentist near me in San Francisco uses for cosmetic procedures, such as digital imaging for smile design or laser technology for gum contouring. A modern and well-equipped office is a sign of a commitment to delivering high-quality care.

Discuss Treatment Options:

Engage in a detailed conversation with the dentist about your desired cosmetic treatments. Whether you're interested in teeth whitening, veneers, or orthodontic solutions, ensure that the best dentist near me in San Francisco offers the services you require and has experience in those areas.

Cosmetic dentistry in San Francisco encompasses a wide range of procedures, from simple teeth whitening to complex smile makeovers. During your consultation, discuss your specific goals and concerns with the dentist. They should be able to tailor a treatment plan that addresses your unique needs and desires.

Review Before-and-After Photos:

Ask the dentist for before-and-after photos of previous patients who have undergone similar cosmetic procedures. These visual representations can help you gauge the dentist's skill and the potential outcomes of your treatment.

One of the most compelling ways to evaluate cosmetic dentistry near me in San Francisco abilities is by reviewing their portfolio of before-and-after photos. These images showcase the transformations they've achieved for previous patients. Pay close attention to cases that resemble your own, and consider whether the results align with your expectations.

Consider Cost and Financing:

Cosmetic dental procedures can vary in cost. Discuss the pricing structure and available financing options with the dental office in San Francisco to ensure they align with your budget and preferences.

Cost is a significant factor to consider when planning cosmetic dental procedures. During your consultation, request a detailed breakdown of the estimated costs associated with your treatment plan. Additionally, inquire about financing options or payment plans that can make the investment in your smile more manageable.

Trust Your Instincts:

Trust your instincts when selecting the right cosmetic dentistry in San Francisco. Choose a dentist who makes you feel comfortable, listens to your concerns, and demonstrates a genuine commitment to helping you achieve your dental goals.

Your decision-making process heavily relies on your intuition. If you feel a strong sense of trust and rapport with a particular cosmetic dentist, it can be a compelling indicator that they are the right choice for your treatment. A positive patient-dentist relationship is the foundation of a successful cosmetic dental experience.
Your Guide to Finding the Perfect Cosmetic Dentist in San Francisco:
Finding the best cosmetic dentist office or dentist near me in San Francisco involves careful research, seeking recommendations, and conducting thorough evaluations. Remember that your choice of cosmetic dentistry can be a transformative experience, so make it count!
When searching for cosmetic dentistry in San Francisco , consider these key factors such as research, online reviews, recommendations, credentials, consultations, technology and facilities, treatment options, before-and-after photos, cost and financing, and trusting your instincts. You can reach them at (415) 558-9800 for further information and to schedule a consultation. Remember, your smile is an important aspect of your overall appearance, so make sure to choose a cosmetic dentist who meets your needs and expectations.