The Role of an Endodontist in Maintaining Good Oral Health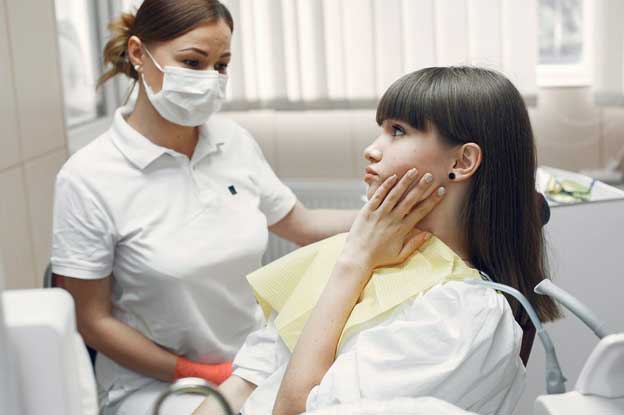 In dental care, most people know about the importance of brushing, flossing and regular check-ups with a dentist. However, fewer people are aware of the crucial role that endodontists play in maintaining good oral health. Let's get to know more about endodontists and the role they play in your dental health as well as the solution to the question, "Best Dentist Near Me in San Francisco."
In a previous blog post, we discussed 5 reasons to visit an endodontist. However, in this blog post, we will understand the role of an endodontist in maintaining good oral health.
Importance of Endodontist in San Francisco:
An endodontist is a specialist dental professional who deals with the tissues and structures inside the tooth that affect its health and functionality. They are highly experienced and specialized surgeons who focus on the following:
Healthy Root Canal System:
When the soft tissue inside a tooth (known as the pulp) becomes damaged due to decay or infection, it can cause significant discomfort and may ultimately lead to tooth loss. An endodontist may be called in to perform RCT, which involves removing the damaged pulp and replacing it with a material that helps to keep the tooth functional. This procedure can save a tooth from extraction and preserve overall oral health.
In essence, an endodontist in San Francisco helps people keep their natural teeth for the longest possible time, thereby improving overall oral health.
Treatment of Complex Dental Issues:
Endodontists are equipped to tackle complex dental issues that a regular dentist may not be able to handle. They are experts in treating dental injuries, cracked and fractured teeth, and resorption (dissolving of the root of a tooth) - all issues that are best handled by a specialist. By treating these issues promptly, an endodontist can prevent further damage, preserve the integrity and structure of the tooth, and avoid tooth loss.
Diagnosis of Dental Problems:
Endodontists are equipped with cutting-edge diagnostic tools and techniques that help them identify the root cause of dental problems quickly. A regular dentist is trained to detect dental issues that affect the surface of the teeth and gums, but endodontists delve deeper into diagnosing root canal issues that are not visible to the naked eye. By identifying these problems early on, endodontists can nip these issues in the bud before they develop into something more severe.
Long-term Dental Health:
While regular dental check-ups help maintain good oral health, visiting an endodontist will help you achieve long-term dental health. They not only treat dental problems but also provide effective solutions and advice to help prevent future issues. Endodontists also provide valuable tips and guidance on oral hygiene, proper brushing, flossing techniques, and how to reduce the risk of tooth decay and gum disease.
In emergencies, looking for a dentist near me in San Francisco is the best way to contact an endodontist who can help you maintain good oral health. But it's always advisable to do your research to find the best endodontist near you.
Looking for the Best Dentist Near Me in San Francisco?
The role of an endodontist is critical in maintaining good oral health. Their knowledge, skills, and expertise in diagnosing and treating complex dental issues are second to none. So, the next time you need a dental office or dental clinic in San Francisco, consider visiting Dr. Nigel Suarez for a comprehensive examination and treatment plan. For more, browse through our website or call us at (415) 558-9800 right away!