Professional Teeth Whitening: Best Ways to Have a Perfect Smile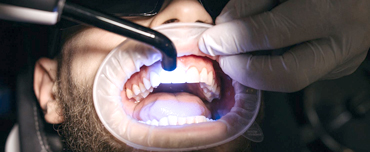 All of us desire to have a perfect white smile. But we often fail to retain that bright appearance. Because it slowly starts to discolor through time. Discoloration of teeth is dictated by multiple factors. In our previous blog, we have explained how teeth whitening performed at the dentist in San Francisco everlasting? However, despite these adverse factors, there are many proven ways to get back that alluring smile.
The Need to Get Professional Teeth Whitening in San Francisco:
Teeth whitening in San Francisco is a safe and effective way to have a brighter and whiter smile. It can also help to boost self-confidence without any lingering side effects or pain. In order to achieve an aesthetically pleasing smile more and more, individuals are opting for teeth whitening procedures.
At-Home Teeth Whitening Procedure:
In comparison with the professional whitening service, at-home DIY methods can seem quick and cheap. But the latter method may not always be good for overall oral hygiene. If the procedure is followed without ensuring safety measurements, it can cause severe damage and irritation to the patient's gum and oral health. In some extreme cases, teeth whitening can maximize teeth sensitivity.
Things to Consider Before Committing to Professional Teeth Whitening in San Francisco:
Professional teeth whitening procedures can guarantee a safe and long-lasting result. Also, it is one of the most popular and requested cosmetic dentistry in San Francisco procedures. These procedures are performed following the unique requirements of the patient. These methods also follow all safety measures. They are done under the supervision of a cosmetic dentist. DIY methods don't ensure long-term results. The over-the-counter whitening kits often have strong and unsafe chemicals. These products can be dangerous for health.
Importance of Professional Teeth Whitening in San Francisco:
Individuals who want to avail of teeth whitening must seek professional guidance. They can search online with the keywords "dentist near me San Francisco". Whitening procedures help to get rid of tooth stains and discolorations by bleaching them with Hydrogen Peroxide. It is very safe and effective. Before starting the procedure, a safe protective gel is also applied for gum protection. Usually, the procedure varies from person-to-person. Teeth whitening can last for a few months or approximately up to three years.
The success rate and longevity of teeth whitening relies on the patient's lifestyle choices and aging. Smoking or drinking colored beverages can make the teeth look dull.
Conclusion:
If you are looking for a reliable dental office in San Francisco for teeth whitening, approach Dr. Nigel Suarez at Soma Dental right away. Dr. Nigel Suarez possesses exceptional chair side manners and has decades of practice in all spheres of cosmetic dentistry. To learn more about the services offered, schedule an appointment with Soma Dental. Dial us at (415) 558-9800 for more details.