5 Types of Cosmetic Dentistry Procedures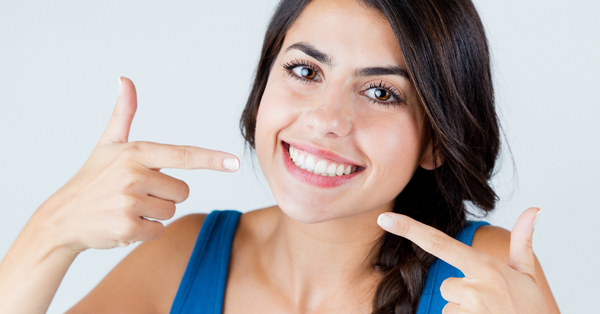 When you decide to work on regaining your fading smile, you have many options in cosmetic dentistry. Cosmetic Dentistry is one of the top-rated sectors in dentistry. It has the power to change one's not-so-good smile to a perfect white smile. In our previous blog, we have explained 5 points that everyone must know about teeth whitening in San Francisco. Read along to know the 5 types of cosmetic dentistry procedures.
What Is Cosmetic Dentistry?
Cosmetic dentistry works towards bringing a desirable transformation to your colored teeth and to your fading smile through systematic procedures carried out by cosmetic dentists. Most consider procedures like teeth whitening, or porcelain veneers. Yet a cosmetic dental specialist can produce more significant results than the procedures mentioned above. Read on to discover about five categories of cosmetic dentistry procedures.
5 Types of Cosmetic Dentistry Treatments in San Francisco:
Teeth Filling:

Teeth filling in San Francisco is done to cover holes, decay, dark spots, chipped or broken teeth. All the rotten/damaged content is removed from the tooth. Instead, the tooth is filled with a substance to make it whole again. The type of filling used will rely on the individual or the specific case.

Teeth Whitening:

This cosmetic treatment is one of the easiest and fastest treatments that help you regain your smile effortlessly. It turns the teeth white and sparkling. In teeth whitening, your teeth are bleached to lighten your discoloration. It is performed to perfection in SOMA DENTAL, San Francisco.

Invisalign:

Invisalign in San Francisco helps realign your bite with clear plastic aligners. It fits perfectly around your teeth and pushes your teeth in every phase of the treatment. This puts consistent pressure on the various regions in the mouth.

Root Canal

The dentist will remove the affected tissue in the interior of the tooth, clean it up and seal it in a root canal procedure. A dental composite fills up the cleaned area. If the decay is really bad then a crown may be placed to save the tooth.

Dental Implants

A treatment that helps produce a perfect smile. That is what dental Implants in San Francisco procedure is all about. In this treatment, a metal becomes a root that holds a perfectly made crown. The metal is customarily manufactured from titanium. It is carefully affixed into the jawbone in a place where the tooth is lost or missing.
Most Preferred Dentist Office Near You in San Francisco:
Perform an internet search with the following keywords: "dental office San Francisco". Your search results will display the name of SOMA DENTAL right on top. Dr. Nigel Suarez at SOMA DENTAL is the finest dental practitioner in San Francisco. SOMA DENTAL offers the following services: General, and Cosmetic dentistry, TMJ Treatment, Crowns, Bridges, Teeth Whitening, Invisalign, Dentures, Implants, Dental Sealants, Laminates and Veneers, Onlays and Inlays, Tooth-Colored Fillings, Endodontist, Inlays & Onlays, Extractions and Emergency Treatments. Browse through our website of SOMA DENTAL to arrange for an appointment. Call us at (415) 558-9800 to gather more insights.