Choosing the Right Type of Teeth Filling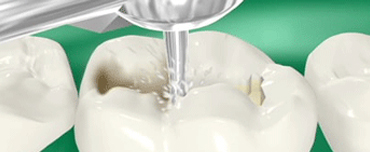 With advancements in dental care and dental hygiene, finding solutions to the tooth decay problem has become easier than ever. It is imperative to note that failing to treat this problem timely may lead to serious dental issues like failing and abscessing teeth.
Thus, it is essential to visit your dentist immediately and avail yourself of teeth filling in San Francisco services. Dr. Nigel Suarez is an eminent dentist at SOMA Dental who is known to provide a comprehensive range of dental treatment options. Seek consultation with Dr. Nigel Suarez. He will look for signs of dental health problems like tooth decay and recommend the best treatment. He will suggest teeth filling treatment too.
Different Materials for Teeth Filling In San Francisco:
Several materials are available for teeth filling. Some materials available are:
Silver Amalgam
Gold
Ceramic
Composite
Glass Ionomers
Finding the Ideal Material for Tooth Filling In San Francisco:
All these materials are suitable for filling cavities in the teeth. Depending on certain conditions, some fillings are better. Our San Francisco Dentist may suggest the best teeth filling to use as per your current dental health and budget. The dentist will also consider other factors like severity of the decay, cavity location in the mouth, insurance coverage, and treatment cost.
Let Us Know More About the Filling Materials:
Silver Amalgam Fillings:

These are very strong fillings and also look aesthetically pleasing. These filings are flexible and can expand and contract.

Gold Fillings:

These are non-corrosive and strong fillers that can last for more than a decade. These are slightly expensive silver amalgam fillings, and the patient may need to visit a couple of times to get them correctly fitted.

Ceramic Fillings:

These fillings are lovely in looks and are made up of porcelain. It is a very durable option but is costlier than silver amalgam fillings.

Composite Fillings:

It is also one of the amazing options available as it matches well with the teeth color.

Glass Ionomers:

These are acrylic filings but last no more than five years. It is suitable for kids who are growing in age, and their teeth are changing. Since these filings release Fluoride, thereby preventing tooth decay.

Most dentists suggest tooth-colored composite fillings that look entirely natural and inconspicuous.
---
Conclusion:
Dr. Nigel Suarez who practices at SOMA Dental will suggest you the best teeth filling in San Francisco and solve the problem of tooth decay. Now there is no need to hide behind chipped, cracked, or broken teeth when the best dental treatment option is readily available with San Francisco dentist. For more information, call us at (415) 558-9800 and schedule an appointment today.