Endodontic Treatment and The Pain Factor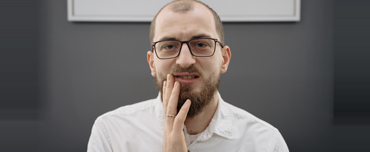 Endodontic treatment or therapy, popularly known as root canal treatment, is increasingly becoming a common medical procedure among people of all age groups throughout the world. This treatment is often the most sought-after option for safely removing the infected pulp from your teeth, yet the most dreaded among potential patients. In our previous blog, we have listed out 8 pointers to reckon while picking out a dental office in San Francisco. However, many people are scared to visit an endodontist in San Francisco because they feel the treatment is extremely painful, which is not the case.
What Happens During The Treatment?
During the root canal treatment in a good dental office in San Francisco, you might feel slight pain during and after the treatment, but it will be temporary. If you're afraid of the pain and it is the only reason behind you delaying the treatment, you can communicate it to the dentist. The dentist will ensure that you don't feel pain during the treatment. Many endodontist in San Francisco use sedatives or anesthesia to numb the area being operated on to reduce the patients' anxiety or extreme fear of pain. However, once the treatment gets over, you may feel slight discomfort or sensations that will go away soon.
Endodontic Treatment: Is It Really Painful?
If your tooth has been infected by bacteria, and you want to prevent further decay from severely damaging your tooth, you might consider undergoing a root canal or endodontic treatment. This treatment effectively and safely removes the infected pulp from the tooth root using sophisticated equipment, so you don't lose your natural tooth over a period.
Mitigate Pain After The Treatment:
Once the treatment is over, the endodontist will prescribe you medicines and some changes in your everyday routine for a few days. If even after following all the prescribed instructions, the pain doesn't seem to go away, causing hindrance to your day-to-day tasks, you should immediately contact your dentist or visit a dental clinic in San Francisco for a thorough checkup. But since such instances are very rare, you shouldn't worry about these things.
Conclusion:
If you want a pain-free treatment, you should search the internet with the keywords "dentist office near me San Francisco" to find a destination with a successful track record of carrying out endodontic treatment. You can reach out to Dr. Nigel Suarez, a well-known dentist in the area, for a secure, painless, and successful root canal or endodontic treatment. Working at the Soma Dental clinic, he holds many years of experience. So you can choose him as your dentist without a doubt. Browse through our website to gather more information. Dial us at (415) 558-9800 to have a conversation right away.