5 Super Cool Facts About Invisalign That You Didn't Know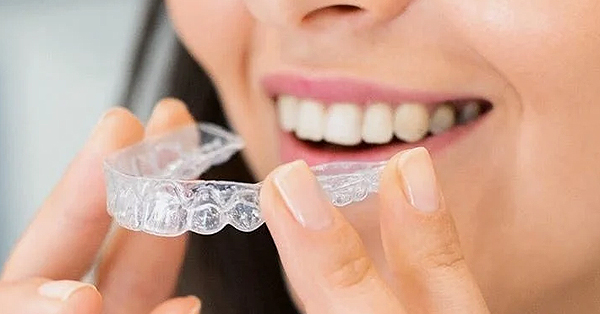 Have you been advised to use a clear dental alignment like Invisalign because you have a crooked smile? Well! It is one of the best pieces of advice to get as you won't have to deal with the hassles of metal braces. In our previous blog we explained two essential reasons to choose Invisalign in San Francisco. However, here are some 5 super cool facts about Invisalign you wouldn't know and will now learn after you finish reading this blog.
5 Facts About Invisalign Treatment in San Francisco:
Pre-visualization Technology is Used:

An impression of your teeth before you start wearing your Invisalign aligners is taken. After that, pre-visualization computer technology is used to create an image of the final appearance of your teeth treatment

You can see an early picture of your final result so that you won't be surprised by them at the end of the Invisalign process. A good dental clinic in San Francisco uses this technology.

Patented Materials Are Used:

Your clear aligners are made of toxicity-free thermoplastics. Cutting-edge, patented materials that are safe and do not contain harmful plastics are used for the trays called SmartTrackⓇ.

3D Printing Technology is Used:

Our dental office in San Francisco uses the technology of 3D printing that enables aligners to fit perfectly on your teeth.

A special laser's light energy penetrates a liquified resin in a process called additive manufacturing. The new shape remains when the resin hardens. Your entire assortment of aligners can be produced precisely to your specifications in a single print. Since each aligner contains your patient ID, the lab will never mix up your results.

No More Frequent Visits:

With Invisalign, you won't have to return to the office as frequently for check-ins, which means you can reduce the number of dental office visits you make. Multiple sets of your clear aligner trays are provided each time you come in. All you need to do is come in every six to eight weeks for check-up.

No Need to Worry About Teeth Fillings:

In most cases, Invisalign should work even if there are teeth filling in San Francisco on the anterior teeth, and it shouldn't usually affect fillings that are still in place.
Conclusion:
If you look for the best dentist near you in San Francisco, Dr. Nigel Suarez from SOMA Dental is a reputed name. Visit our dentist and get in touch to get your misaligned teeth fixed. For more call us at (415) 558-9800 and schedule an appointment today.