Seven Advantages of Teeth Whitening Provided by Cosmetic Dentistry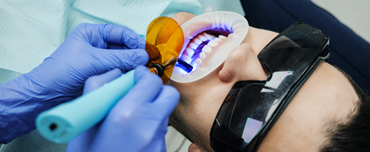 Do you know how good it feels to have teeth whitened? Studies have shown that one in eight Americans undergo professional teeth whitening treatments every year. It is known to have a positive impact on the lives of the patients and helps to boost their confidence.
Have you got stains on teeth or face discoloration of teeth and are looking for the best cosmetic dentist? Are you doubtful about visiting a cosmetic dentist? Here are 10 questions to ask before visiting cosmetic dentistry in San Francisco. Visit Soma Dental where Dr. Nigel Suarez practices. Choose from their wide range of cosmetic dentistry solutions.
While you are on the lookout for the best cosmetic dentistry in San Francisco, we are here to tell you some of the great benefits of teeth whitening treatments. Read on to find out the seven advantages of professional teeth whitening.
7 Advantages of Professional Teeth Whitening in San Francisco by Cosmetic Dentistry:
Guaranteed Results:

There exist several teeth whitening products and kits that are available in the market. However, with professional teeth whitening treatments, you are sure to achieve effective and guaranteed results.

Safe Procedure:

At times whitening kits can create damage to your oral health. With the help of a cosmetic dentist, you can undergo safe and comfortable teeth whitening treatment in San Francisco. Our cosmetic dentists at Soma Dental will also provide you with a routine and tips to follow after your teeth whitening treatment.

Aids Your Oral Health:

Teeth whitening help in improving and increasing your oral health. It also ensures you stick to a fixed dental routine by brushing and flossing two times a day.

Undivided Attention::

When you take a professional teeth whitening treatment, you get customized treatment with undivided attention to give you the best results. Our cosmetic dentistry in San Francisco at Soma Dental will ensure that the treatment is done uniformly without any damage to your lips and gums.

Thorough Cleaning:

Unlike teeth whitening kits that remove only minor stains, expert teeth cleaning will help you to get rid of intrinsic and extrinsic stains. It will also help you to prevent plaque and tooth decay.

Affordable:

It is believed that dental treatments are expensive. The best thing about teeth whitening in San Francisco is that it is one of the most affordable treatments.

Improved Appearance:

Finally, whitened teeth will help you to increase your overall appearance alongside your oral hygiene. It also increases the aesthetic of your smile and boosts your physical appearance and well-being.
Visit Our Cosmetic Dentistry in San Francisco:
We cannot stress the importance of teeth whitening treatment more. Get your professional teeth whitening in San Francisco today at Soma Dental under Dr. Nigel Suarez. Visit our website to gather more information regarding appointments, services offered and testimonials right away. For more information call us at (415) 558-9800 and schedule an appointment today.