Five Advantages of Professional Teeth Whitening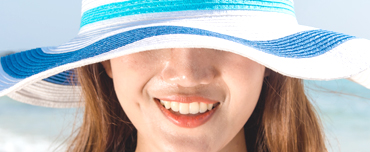 Have you ever dreamt of a bright pearly white smile? It remains a dream for many. We are all aware of our smiles and crave for the perfect smile. It's no secret that a beautiful smile shoots up your confidence and puts you in the limelight. If you're worried about your teeth discolouration, teeth whitening in San Francisco is the way to go!
If you live in San Francisco and are looking for the right place to whiten your teeth, visit Soma Dental where Dr. Nigel Suarez practices.
Here Are the Top Five Benefits of Teeth Whitening in San Francisco:
Zero Damage:

There are several myths associated with professional teeth whitening. However, teeth Whitening does not result in any impairment to the teeth. People also believe that teeth whitening increases sensitivity to certain foods which also is untrue.

Faster Results:

If you get professional teeth whitening in San Francisco, you will get immediate results in just an hour. Unlike store-bought whitening kits that require a large amount of time to show results, professional teeth whitening produces instant results without fail. It saves you from running around for different appointments. It is not heavy on your pocket.

Increases Aesthetic:

Won't you love having a great smile that makes you look much healthier and younger? If you get professional teeth whitening in San Francisco it will enhance your looks and your overall appearance. Everyone will focus on your teeth and not your wrinkles anymore.

Reliable and Trustworthy:

Many teeth whitening kits that are in the shelves of your stores, probably are not safe and can lead to serious circumstances if used without any guidance. On the contrary, professional teeth whitening is more reliable and secure. You can be free of worries because you are being treated by a professional who is adept at teeth whitening. It's advised by professionals and experts not to intensify damage by using teeth whitening kits. Opt for professional teeth whitening in San Francisco instead.

Increases Confidence:

An individual is usually judged by the self-confidence they portray through their actions. One of the ways to increase your self-confidence is to have a perfectly even and shiny white smile. With a smile like that you are sure to make lasting impressions on everyone you meet.
---
Conclusion:
For more information about teeth whitening treatment, visit our cosmetic dentist in San Francisco, Dr. Nigel Suarez who practices at Soma Dental and his team are the best professionals when it comes to teeth whitening. They are professionals with wide ranging experience and will give you the smile which you craved for. For more information call us at (415) 558-9800 and schedule an appointment today.