What I Should Know About Invisalign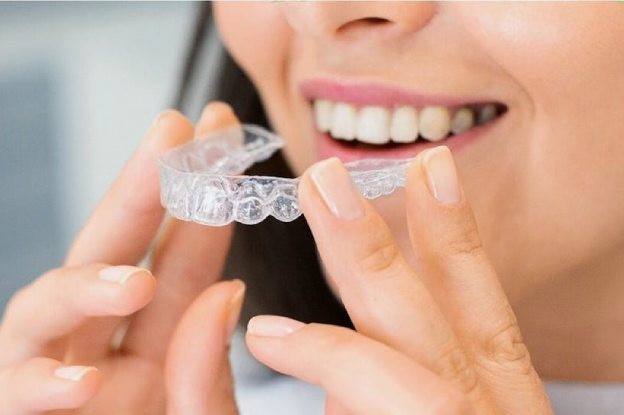 Are you suffering from the effects of misaligned teeth? Misaligned teeth can negatively impact your self-confidence and make eating, speaking, and maintaining proper oral hygiene more difficult. In a previous blog post, we discussed the 5 super cool facts about Invisalign that you didn't know . However, in this blog post, we will understand what are all the things you should know about Invisalign.
Fortunately, Invisalign in San Francisco is a cutting-edge technology in dental care that can improve your quality of life and give you a beautiful, straight smile without the discomfort of traditional metal braces.
How Invisalign Works in San Francisco:
The Invisalign treatment involves wearing a series of clear, removable aligners that are custom-made to fit your teeth. A leading orthodontist at a dental office in San Francisco will use advanced computer technology to create a 3D image of your teeth, which is then used to design a treatment plan that specifies the exact movement of each tooth.
These aligners are made of a smooth, BPA-free plastic that is comfortable to wear and virtually invisible. It is necessary to wear each set of aligners for almost two weeks before progressing to the next set in the series until your teeth are in the desired position.
Benefits of Invisalign:
The aligners are virtually invisible, making them an excellent option for adults and teenagers who may feel self-conscious about wearing braces.
Invisalign San Francisco aligners are removable, meaning you can eat and drink as you usually would and brush and floss your teeth without needing special tools.
Unlike traditional braces, there are no restrictions on the types of food you can eat. There are no irritating wires and brackets either.
Most patients achieve the desired results within 12 to 18 months with Invisalign treatment, which takes less time than traditional braces.
Win back your self-esteem and confidence in the matter of a short procedure.
What to Expect During Invisalign Treatment in San Francisco:
Invisalign is recommended for teenagers and adults with fully developed permanent teeth, generally between the ages of 13 and 15 for teenagers and at any age for adults. However, each individual's case is unique, so it is advisable to consult with an orthodontist before choosing Invisalign.
If you decide to pursue Invisalign treatment, your orthodontist will start by taking impressions and x-rays of your teeth after thoroughly examining your oral structure. You'll have to wear the aligners for 20 to 22 hours daily, taking them out only when you eat, drink, brush, and floss. You will also have to schedule regular check-ups with our dental office in San Francisco to monitor your progress and make any necessary adjustments to your treatment plan.
Would You Like to Transform Your Smile with Invisalign?
If you are interested in pursuing Invisalign treatment and are looking for a dentist office near me in San Francisco , schedule a consultation with our expert orthodontist Dr. Nigel Suarez and the team at Soma Dental to determine the best course of treatment for your individual needs. Book your Invisalign appointment today for a beautiful smile!