10 Amazing Factors Of Finding A Dentist Near Me in San Francisco For Dental Implants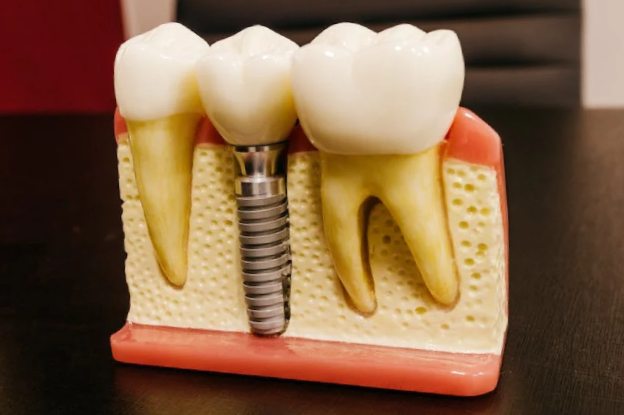 If you are considering getting dental implants in San Francisco, It is vital to look into some matters before considering the procedure. Oral surgeons and periodontists specialize in the field of implant dentistry. Moreover, considering general dentists' regular checkups is a great way to prevent severe oral conditions. In a previous blog post, we discussed whether one can opt for teeth whitening after dental implants. In this new blog post, we will explore 10 amazing factors to consider when finding a dentist near me in San Francisco for dental implants.
But if you are struggling with persistent gum conditions or need bone or tissue grafting, you will require the assistance of a dentist in San Francisco who is well-versed in dental implant-related treatments. In this article, you'll see the procedure's potential benefits and advantages.
10 Key Benefits & Advantages Of Getting dental implants in San Francisco:
Cosmetic dental implants in San Francisco are very advanced and complex treatments that can transform your facial structure and oral health.
Implants have prosthetic metal-infused roots that strengthen and support your jawbone and soft or hard tissue. dentist in San Francisco believes tooth replacement options are more comfortable than dentures or dental bridges.
Dental implants can drastically improve your speaking ability and make you more confident and clearer. Often loose dentures make your appearance older than your age and cause speech difficulties at a considerable level.
You can effortlessly consume your preferred food items or beverages without thinking much about your loose dentures or missing teeth. As it appears identical to a natural tooth, it saves you from the risk and embarrassment of falling off a loose denture.
One of the most crucial significances of getting dental implants in San Francisco is that it boosts your appearance and restores a lustrous smile.
Implants are comparatively easier to clean than dentures. Easy maintenance keeps you from poor dental hygiene or foul breath issues.
If you take proper maintenance, dental implants can last up to more than 10 + years.
Dental implants dramatically prevent your chance of bone loss or jaw recession.
It can also prevent premature facial aging and restores a youthful look.
Implants are an excellent way to replace one or multiple missing teeth and reduce gum disease risk.
When Must You Visit A Dental Office in San Francisco?
You can get emergency dental conditions anytime, anywhere, under any situation. Unhealed or untreated dental needs often result in severe periodontal diseases. Emergency and expert dentists near me in San Francisco can benefit from poor dental issues. Having an efficient dental office near your locality is preferable.
Get the Benefits of dental implants in San Francisco:
Despite being a complex procedure dental implants in San Francisco are undoubtedly, one of the best tooth replacement methods. Implants can significantly influence positive oral health, provide long-lasting durability, and appear almost identical to natural teeth.
If you are worried about getting cosmetic dentistry such as Invisalign, teeth bleaching, dental implants, or TMJ pain treatment, feel free to contact Soma Dental. Contact Soma Dental to know more about the service offerings and or book a consultation with Dr. Nigel Suarez. Dr. Nigel Suarez has exceptional command and over 25 years of dentistry expertise.