Will Teeth Whitening Work With Teeth Fillings?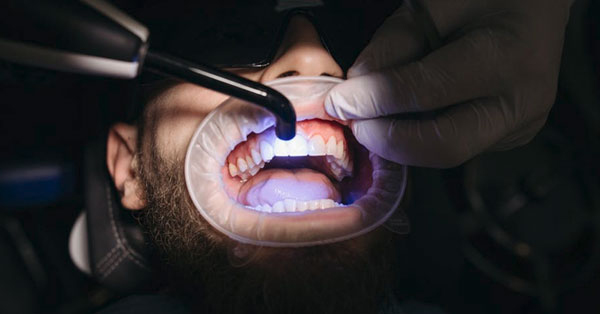 If you have discolored teeth enamel, teeth whitening in San Francisco will be at your rescue. Now, if you have a decay or cavity, your dentist will cure it right away with dental fillings. Both are essential dental treatments and cater to two important dental concerns. You can't do away with either of those.
So, does teeth whitening work with Teeth Filling San Francisco? As your cavity gets cured, do you also deserve to flaunt a white bright smile? In our previous blog, we explained the longevity of teeth whitening treatment in San Francisco and its types. Read along to know how teeth whitening works with dental fillings.
What Happens When You Do Teeth Whitening With Fillings?
Well, if you already have a tooth-colored filling in place, then this piece of information will be helpful for you.
Fillings do not respond to whitening treatment be it at home or at office cosmetic dentistry in San Francisco. The bleaching products and gels are designed to eliminate stains from natural teeth and not from artificial restorations. So, if you already have dental fillings or crowns or veneers, it's likely that these will appear darker adjacent to your whitened natural teeth.
How Do You Ensure a Uniformity in Teeth Color With Whitening and Fillings?
It's only a proficient and experienced dentist near you in San Francisco who can do the best to ensure consistent tooth whitening. This will help you look natural over a long period of time. Only a skilled dentist will know how to match the color of a natural tooth and tooth-colored dental fillings.
You can also do a gentle polishing at home with a medically prescribed toothpaste for a brighter appearance. Also, visiting a dental office in San Francisco for regular dental cleaning will also help in uniformity of look.
What if You Are Planning for Whitening and Filling Together?
If you need both in place, you need to plan your process well with a dental clinic in San Francisco. For dental filling, your dentist will find the prosthesis that matches your tooth color. Hence, to have teeth whitening with dental filling, you need to first start with whitening first. With that, your dentist can match the color of the dental filing to the shade of whitened teeth.
Dr. Nigel Suarez is a well-known expert dentist office near you in San Francisco to approach for such procedures. To know more about teeth whitening and dental filling call us at (415) 558-9800 and schedule an appointment today.