Is Invisalign Worth the Investment?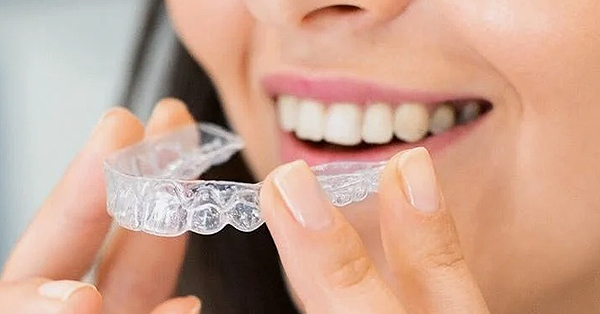 Most people choose non-conventional braces in the hopes of finding something a little more convenient and discrete than regular metal brackets. But if you're an adult seeking a dependable method to straighten the teeth, you must consider Invisalign. Adult patients like Invisalign aligners because it's transparent and made of soft plastic. Unfortunately, Invisalign's price is typically more than conventional braces and is less likely to be reimbursed by insurance. In our previous blog, we have explained how often you need to visit a dentist for Invisalign in San Francisco. However, you might be wondering whether it is rewarding to invest in invisible braces alone. Discover why the majority prefers Invisalign from below.
Two Essential Reasons to Choose Invisalign in San Francisco:
Less or No Extra visits:

Another major advantage is that a trip to the dentist near me in San Francisco can be costly, particularly if it is not reimbursed by dental insurance. Traditional braces need regular visits to the dental clinic to have the wires tightened. In certain circumstances, visits are necessary every three weeks or less. However, with Invisalign, you are given aligners worth many months that you may change at home even after two weeks. This significantly reduces the money wasted on orthodontic appointments.

Maintenance:

If you've been wondering, "Is Invisalign worth the money?" It is crucial to assess the advantages brought to you by aligner braces. Since the transparent plastic trays are detachable, they are easier to maintain than metal brackets, which tend to collect food detritus. Furthermore, when patients remove the aligners to eat, there is little need for the dietary restrictions that come with conventional braces. Because the Invisalign in San Francisco are so thin and smooth, they fit considerably more in the mouth unlike traditional braces having metal brackets and wires.
How Much Does Invisalign Cost?
One of the most asked inquiries by prospective patients is about how much Invisalign costs. Even though this is a difficult issue to address, there are a few average prices you may use as a guide. A regular Invisalign solution at a dental office in San Francisco costs between $5000 and $7500, based on the duration of your treatment.
Conclusion:
Do these advantages mentioned above entice you to consider Invisalign? Then it's time to schedule an appointment with a dentist at a dental clinic in San Francisco for transparent braces. Your dentist should respond to questions you have and advise you on whether Invisalign is a good investment for you or not. Dr. Nigel Suarez who is at Soma Dental should be your choice. Reach out at (415) 558-9800 to get an appointment right away!