Eight Essential Pointers to Reckon While Hand-Picking a Dental Office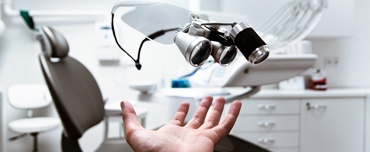 Are you looking for a reputed dentist or a dental office to get your regular dental checkup done? In that case, you will have to spend some time searching for the right dental office where comprehensive dental services are available. In our previous blog we have explained about 8 features to look for in a dentist and dental office in San Francisco. Dr. Nigel Suarez is an esteemed dentist at SOMA Dental who provides services and treatment to the patients ensuring their satisfaction. Here are a few factors that can help you hand-pick the right dental office.
8 Pointers to Reckon While Picking Out a Dental Office in San Francisco:
Considering these factors is a way to streamline your search for the best dental office in San Francisco. It will save you a lot of time and effort that goes into this activity.
Clinical Experience and Training:

Find out if the dentist working at the dental office has adequate clinical experience and has undergone the requisite training to give proper treatment, diagnosis, and consultancy services to the patients. An expert and experienced dentist can provide excellent dental solutions such as teeth whitening in San Francisco.

Comprehensive Treatment:

When searching for a dentist, ensure to select an option where comprehensive dental treatments are available. You can sort out multiple dental problems in one place.

Referrals

Referrals are the best way to zero in on a suitable dental office in San Francisco. People like your friends or family who have used a specific dentist's office for various treatments are the best judge of quality.

Emergency Services:

It is important to look for a dental office where the dentists are available for round-the-clock assistance and treatment. There may be some sudden instances when you may need dental services.

Dental Technologies:

Find out if the dentist office near you in San Francisco is employing modern equipment/advanced treatments in their options. It will help you in several ways like quick recovery, long-term solutions to the problem, pain-free experience, and more.

Comfort and Convenience:

The dentist and his staff must ensure the utmost comfort and convenience of the patients coming to them for dental treatment.

Before and After:

If the patient is undergoing cosmetic treatment with cosmetic dentistry in San Francisco, having a gallery of pictures of happy patients will give a fair idea about what to expect from the treatment. It will enable them to arrive at an informed decision.

Cost-Effectiveness:

The cost of the treatment is one of the major factors that help in making a decision. It is important to ensure that the treatment cost is competitive and there is no compromise with the quality or standard of services provided.
Which is The Best Dentist Office Near Me in San Francisco?
All these factors help in selecting the right dental clinic in San Francisco. Schedule an appointment with Dr. Nigel Suarez at Soma Dental clinic and get the dental issue sorted right away. For more information call us at (415) 558-9800 and schedule an appointment today.