TMJ Treatment in San Francisco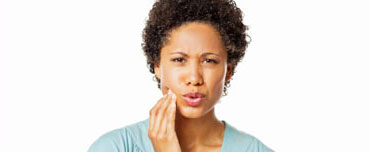 Have you noticed a clicking, popping noise while opening or closing your mouth? Are you suffering from a headache or earache? If so, then you need a TMJ Treatment in San Francisco.
TMJ is also known as the temporomandibular joint, are the bone structure, muscles, and connective tissues that surround the jaw and control chewing. If you experience this disorder, then you have a temporomandibular joint disorder or TMD.
What is TMJ?
The TMJ connects your jaw to the temporal bones of your skull, which are present in the front of each ear, and lets you move your jaw up, down, chew, and yawn.
Benefits of TMJ Treatment in San Francisco:
There are many benefits of treating your TMJ. Below are ten benefits of having TMJ treatment.
Reduces Jaw Pain
Eliminate tension and headaches
Fewer teeth grinding at night
Fewer teeth clenching
Improve your ability to bite and chew, making your eating enjoyable again
Reduces ear pain and the sensation of fullness in the ears
Reduces the severity and frequency of headaches
Relief from neck and shoulder pain
Relief of other systemic medical conditions, such as chronic fatigue, irritable bowel syndrome, insomnia, and Meniere's disease
Improve your mood with less anxiety and worry
At SOMA Dental, we know that temporomandibular joint disorder can cause problems with your whole health. We provide TMJ treatment in San Francisco that provides patients long-lasting relief from TMJ.
How Does It Work?
The Temporomandibular joint works in two ways to open your mouth:
It acts as a link to open and close the mouth.
It acts as a sliding motion called translation, wherein your lower jaw moves down and forward.
Signs and Symptoms of TMJ:
The signs and symptoms of TMJ include:
Pain in the face, jaw, or ear area
Difficulty in chewing
Difficulty in opening and closing of the mouth
Tenderness of jaw muscle
Swelling of face
If you face any of the above symptoms, then you need to consult a TMJ Treatment in San Francisco.
What Causes TMJ?
The most common causes of TMJ include as:
Misalignment of teeth or jaw
Teeth grinding
Grinding your teeth
Dislocated jaw
How TMJ Disorder is treated?
There are many ways of treating TMJ disorders in San Francisco, ranging from non-invasive therapy and bite splints to injections or surgery. During the exam, our San Francisco Dentist will perform a full examination using digital x-rays to determine the cause and severity of TMJ disorder. By undergoing this exam, it allows our dentist to provide the best possible TMJ Treatment in San Francisco. If the TMJ disorder is left untreated, it can lead to headaches, muscle pain, malocclusion, and tooth damage from grinding or clenching.
How to Keep My TMJ in Good Health?
Just like visiting your dentist to keep your teeth healthy likewise, it is essential to visit your dental hygienist to prevent TMJ complications during a routine dental exam. Brushing your teeth twice can help you reverse any wear to the enamel caused by TMJ condition.
If you're suffering from TMJ disorder, then visit our dentist for TMJ Treatment in San Francisco. For more information, call us at (415) 558-9800 and schedule an appointment today.
TMD alone is not a disorder, but instead a collection of disorders that affect the temporomandibular joint? It is the second most common pain-causing musculoskeletal condition in the U.S. According to the National Institute of Dental and Craniofacial Research, as many as 12 percent of Americans may suffer from some type of TMD, with women twice as likely to be affected than men. But despite the prevalence and wide availability of treatment, only one out every three people with TMD fails to seek treatment.
Frequently Asked Questions For TMJ Treatment in San Francisco
How do I know if San Francisco TMJ treatment is right for me?
You will first need to be formally examined and diagnosed with TMJ disorder. Your San Francisco dentist will evaluate the extent of the condition and determine what course of treatment is best for you. Usually, the initial approach involves conservative treatments, such as self-care, physical therapy and bite guards. Medications may also be used to relax the jaw or relieve pain. Patients who do not respond to conservative treatments may be considered for surgery or joint injections.
What should I expect if I undergo treatment for TMJ in San Francisco?
San Francisco TMJ treatment varies from patient to patient, so your experience may be very different than someone else's. You'll probably be asked to adopt certain lifestyle changes to help facilitate rehabilitation in your jaw. For example, you may be asked to avoid sudden jaw movements, such as yelling or yawning. You may also need to begin sleeping on your back and take steps to reduce your stress levels.
Will I need to follow any special post-care instructions while being treated for TMJ?
Your post-treatment care instructions will vary according to the type of treatment you receive. If you undergo an aggressive treatment, such as surgery, you may be temporarily subject to an all-liquid diet. You'll also need to apply ice to the face to minimize swelling and also keep the surgical site clean and dry.
How To Cure TMJ Permanently?
TMJ disorder is a condition in which the two joints that connect the jawbone to the skull causes pain as a result of injury or damage. However, this is not an irreversible condition. With proper care, we can cure TMJ Treatment in San Francisco.
Having said that following are the 7 effective ways to cure TMJ Treatment in San Francisco:
Visit a dentist
Apply hot water wrapped in a damp cloth and use it on the joint
Wrap ice cubes in a cloth and use it on the joint
Consuming softer and grounded Food
Over-the-counter medicines
Jaw exercises
Relaxation of facial muscles and perform deep & slow breathing methods
What Are the Main Causes of TMJ?
The main causes and symptoms of TMJ disorder include misalignment of the teeth or jaw, injury to teeth or jaw, gum chewing, stress, and arthritis. If you're suffering from bruxism changes are you're susceptible to TMJ Disorder.