Cosmetic Dentistry in San Francisco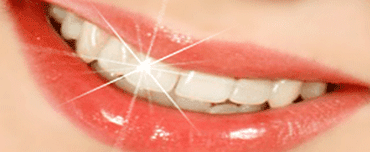 Your smile is the first impression that others have of you, so it makes sense that you would want it to be bright, white and healthy. According to the American Academy of Cosmetic Dentistry, more than 99 percent of all American adults believe that a smile is an important asset for social situations. Perhaps that is why so many patients are electing cosmetic dental procedures to improve their smiles and boost self-confidence.
What is Cosmetic Dentistry?
Cosmetic dentistry is a dental procedure that improves the appearance of your mouth, teeth, and gums. Cosmetic dentistry in San Francisco is becoming more and more popular in restoring the confidence in your smile.
Why Choose Cosmetic Dentistry?
Many patients have this question. Well, cosmetic dentistry in San Francisco can correct the misshapen, chipped, or missing teeth. It's a simple and sophisticated solution to fixing a smile based on the patient's desired outcomes. It also improves the appearance of the smile.
Types of Cosmetic Dentistry in San Francisco:
Below are the different types of cosmetic dentistry procedures. But, not all of the following will work for everyone. Our cosmetic dentist will help you determine which method will work best for enhancing your smile.
Teeth Whitening: Teeth whitening in San Francisco improve the appearance of your smile. It includes over-the-counter treatment, in-office whitening treatment, and intensive treatment using the custom impression.
Dental Veneers: Dental veneer is a thin cover that adheres to teeth to give teeth a more classically shaped look. It is a cosmetic dental solution to help you achieve the look you desire. It's popularly used for those who have chipped teeth, the gap between teeth, and misshaped teeth.
Dental Implants: Dental implants consist of a metal device designed to replace missing teeth. It's made out of titanium and is surgically placed into the jawbone where the tooth is missing.
Dental Crowns: Crowns also known as caps that fit over your whole teeth and covers the damaged tooth. These are made out of acrylic or porcelain that has been fused to metal to withstand biting pressure. Dental crowns are especially used in cosmetic dentistry to treat teeth that are poorly shaped or broken.
Teeth Shaping: It is a technique used in cosmetic dentistry that is often referred to as bonding to alter the appearance of uneven, chipped, or misaligned teeth.
Tooth Bonding: Tooth bonding is a cosmetic dentistry procedure that repairs chipped, cracked, or broken teeth. This procedure is also used to adhere tooth-colored materials to the tooth.
Orthodontic Treatment: Orthodontic treatments are not just for kids. Many adults are seeking orthodontic treatment for cosmetic purposes, such as fixing buck teeth or crooked teeth.
Cosmetic dentistry is more than just teeth whitening? Your San Francisco cosmetic dentist is also capable of transforming your smile's shape, color, alignment, as well as filling in gaps and discreetly restoring decayed or damaged teeth with tooth-colored fillings. In fact, modern advancements in cosmetic dentistry have made it possible for patients to achieve nearly perfect teeth with cosmetic enhancements and restorations that are virtually undetectable to friends, family and peers.
Frequently Asked Questions for Cosmetic Dentistry in San Francisco
Am I a candidate for cosmetic dentistry?
You may be a candidate for cosmetic dentistry in San Francisco if your healthy teeth have imperfections that you would prefer to be changed to enhance the appearance of your smile. It is important to recognize that esthetic dental treatments are not meant to alter your overall appearance, but rather to provide a positive change that compliments the health and natural appearance of your teeth. If you think cosmetic dentistry is right for you, contact your San Francisco cosmetic dentist today to schedule a consultation.
What should I expect from my cosmetic dental visit?
Due to great strides in dentistry, cosmetic, restorative and general dentistry can overlap in a single visit. You can expect your cosmetic dentist to discuss health implications, as well as esthetics at your appointment.
What types of San Francisco cosmetic dental treatments are available to me?
There are many types of cosmetic treatments available, from in-office teeth whitening in San Francisco to total smile make-overs. The types of treatments available to you will depend on your overall goals, but may include professional whitening, tooth-colored fillings, bonding, crowns, veneers, or dental implants.
What should I expect after receiving a cosmetic treatment?
You will receive special care instructions following your treatment. For example, if you have your teeth whitened you should avoid highly pigmented beverages and foods for several days to prevent staining. On the other hand, a dental implant make-over may require a significant amount of down time, as well as a temporary, but limited diet.