Teeth Whitening in San Francisco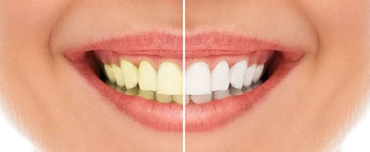 Well, who doesn't want to flaunt those white teeth? For many dental patients out there, teeth whitening have always remained one of the most sought-after requests. Dr. Nigel Suarez at Soma Dental is one of the best dental practitioners in town. He is known for flawless Teeth Whitening in San Francisco. More so, you can also get free virtual consultation. Discover more about teeth whitening treatment and process below.
What Is Teeth Whitening?
Teeth whitening is a process which can make your teeth look whiter. This is accomplished with the help of a product which leads to an intrinsic transformation to your tooth enamel. The main purpose is to get rid of tooth discoloration and change your overall facial appearance. Among different alternatives available for teeth whitening, laser treatment is one of the popular methods.
What Is Laser Teeth Whitening Treatment?
This is a cosmetic dentistry treatment in San Francisco which leverages the use of lasers. It is different from the conservative way of whitening the teeth. You can get the procedure done at a reputed dental office like Soma Dental in San Francisco. The dentist will affix the concentrated white gel on your teeth. Post this, a laser is used to heat up the whitening gel. This aids in brightening your teeth fast.
Is Teeth Whitening Effective?
Well, some patients are skeptical about this treatment. This is the method which can show effects in a very short time. The high-technology teeth whitening approach to your enamel is arguably the fastest and better method in the market.
Teeth Whitening The Best Quick Fix Solution:
It is a lot more effective than over-the-counter strips and gels. Moreover, if you are looking for a quick-fix solution to overhaul the look of your teeth, then this is possibly the best method.
Teeth Whitening By Cosmetic Dentistry:
Teeth whitening method is carried out by our cosmetic dentist in his dental clinic in San Francisco and the entire process is conducted under his supervision. The entire laser treatment is carried out by a seasoned dental practitioner. Hence the products used will contain more quantities of whitening elements: around 30%-40%. Teeth whitening technology often uses a light activator. It is used together with whitening gel to remove stains from the surface.
The Advantage of Teeth Whitening in San Francisco:
Added to the above fact, the other reason why this treatment is so effective is because it can be done in a single visit. So, you get free from the hassles of multiple visits.
Conclusion:
If you are looking for teeth whitening in San Francisco, consider Soma Dental where Dr. Nigel Suarez practices. He leads a seasoned team which can fulfill your expectations and offer you flawless teeth. For more information call us at (415) 558-9800 and schedule an appointment today.
The teeth naturally darken as we age? Furthermore, certain foods, beverages, medications and habits can contribute to a darker, yellowed, or stained smile. However, it is possible to erase years of stains in a single professional whitening session and sustain those results for many years with proper maintenance. According to the American Academy of Cosmetic Dentistry, professional teeth whitening in San Francisco is best maintained by a combination of good oral care and take-home whitening treatments as recommended by your dentist.
Frequently Asked Questions on Teeth Whitening in San Francisco
Am I a Candidate for Teeth Whitening?
You may be a candidate for professional teeth whitening in San Francisco if you are experiencing discoloration, but otherwise have healthy teeth and healthy gums. Schedule a consultation with a San Francisco dentist to find out if tooth whitening could be right for you. Some patients, such as those who are pregnant or sensitive to whitening agents, may not be candidates for professional whitening.
What Should I Expect When I Get My Teeth Whitened?
San Francisco teeth whitening consists of a thorough cleaning and polishing of the teeth, with all debris carefully removed. Your dentist will then protect your gums before applying a whitening agent to the surface of your teeth. The product will be activated and left on the teeth for several minutes before being washed off with water. Your results will vary according to the natural shade of your teeth and degree of discoloration, but it is normal for patients to experience a lightening of several shades in a single visit.
What Type of Post-Treatment Care is Required After Having My Teeth Whitened?
It is normal to experience some tooth sensitivity following a professional whitening treatment. You may be instructed to avoid consuming highly pigmented beverages for at least 24 hours to prevent the teeth from becoming stained again. Examples include tea, coffee and wine. Depending on your results and long-term teeth whitening goals, you may also be sent home from your procedure with an at-home whitening kit for later use.
What Are the Advantages of Teeth Whitening?
The most obvious benefit of the teeth whitening in San Francisco is having an improved whiter and brighter smile. In addition to the result, the other top advantages of teeth whitening include.
Zero Damage
Faster Results
Increase Aesthetic
Reliable and Trustworthy
Increase Confidence
How Teeth Whitening Works?
The teeth whitening treatment in San Francisco works by applying a gel made of 15% to 35% hydrogen peroxide to your front teeth. This hydrogen peroxide acts as a strong oxidizing bleaching agent that hits and breaks up those chromogens into smaller less colored more diffuse molecules.